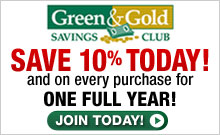 No outfit is complete without the perfect piece of jewelry. Collections Etc. offers a wide selection of jewelry pieces such as earrings, necklaces, bracelets, and pins to accessorize for any occasion. Jewelry also makes the perfect gift for those hard-to-shop-for on your list. And don'y worry, these pieces are hand selected for their quality, style, and affordable pricing - you might find yourself wanting more than one piece of jewelry! Adding jewelry to your collection of accessories can easily breathe new life into your wardrobe. From necklaces and earrings to rings and bracelets, everything you need to instantly raise your jewelry box game.
Related Products
Unique moon and star pierced earrings are lit ...
Unique moon and star pierced earrings are lit with the look of topaz and sapphire crystals for a luminous look. Sterling silver with anti-tarnish finish. Made in the USA. This item is coming from a different warehouse and will arrive ...