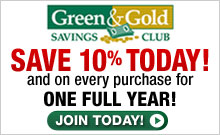 As Seen On T.V. Products
You've seen 'em... And we've got 'em! The hottest As Seen on TV products can always be found at Collections Etc as soon as they're released to the public. There's a reason these clever items are so popular. As Seen on TV gifts are creative, useful, and always make your life better or easier. When you shop As Seen on TV items, you can be sure you're getting the same exact product you saw in the commercials, as we work one-on-one with the vendors who supply these items.
Pocket Hose, Potato Express, Side Socket, Perfect Bacon – you name it, we have it! From Kitchen gadgets to Garden accessories for the
outdoors
, Beauty Solutions to Healthcare aids, there are so many As Seen on TV products worth exploring. Looking to avoid those pesky shipping & handling charges that you have to pay for As Seen on TV items? Sign up for Collections Etc emails to enjoy shipping discounts and promotions that help you get these items for less cost than they are on TV! That's right - why would you want to buy these HOT As Seen on TV products anywhere else?
Related Products
You may never use an iron again! This ...
You may never use an iron again! This steamer is ideal for delicate fabrics, draperies, just about anything. Just plug it in and steam away wrinkles with an easy sweeping motion. Features a ready indicator light and comes with ironing ...