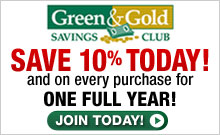 Pets
If you're like most pet owners out there than you likely consider your pets to be a part of the family. Whether you're looking for necessities or luxuries for your pets, we're certain to have exactly what you're looking for to make both your life and your pet's life easier. Keep your pets sleeping and napping comfortably with a terrific selection of pet beds, including dog beds of all sizes, cat beds and more. Dress your dog in style. Satisfy your cat's curiosity. Whatever your pet pals need, pamper them with fabulous finds from our discount pet products selection. And for you Pet Lover's out there - show your favorite furry friend how much you care with fun character apparel, jewelry, ornaments, and more!
Related Products
Your dog will love to chew, pull and ...
Your dog will love to chew, pull and shake these floppy, corduroy toys that each have 4 squeakers inside. There's no stuffing inside to mess up your home or harm your pet. Set includes a monkey and an alligator toy. ...