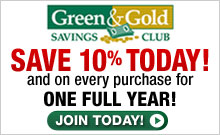 Affordable Home Decor
If your home furnishings are starting to feel a little drab, Collections Etc. has just what you need to put the spark back in your decor. Our unique home accessories are designed to stand out and bring a smile to the grumpiest of faces. After all, who can resist a grin when their morning starts with charming bed linens, whimsical figurines, and delightful novelty housewares?
Decorative Items For Your Home
Collections Etc. can make the most challenging spaces in your home special. For example, bathroom decorating becomes fun and easy when you have such a unique selection of home accessories. Our bathroom decor runs the gamut from classic Victorian style housewares to whimsical soap dispensers, and includes just about everything in between. With just a few carefully selected items, Collections Etc. can breathe new life into any washroom. And if that's what our home furnishings can do for a bathroom, just imagine what our decor can do for the rest of your house! Whether you want to spruce up your kitchen, bedroom, or any other space, Collections Etc. is here to help. Our home accessories are selected with the greatest care, and many beautiful items are available only from us. Our housewares also represent some of the best home furnishing values around, and even offer a satisfaction guarantee. So not only will you be able to afford more home furnishings than you likely thought possible, you'll be able to order with confidence.
If you're ready to start livening up your home, it's time to start browsing Collections Etc.! Don't be surprised if you find more whimsical home accessories than you know what to do with, or feel compelled to start that decorating you've been putting off!

Rooster Home Decor
Bring some barn yard decor to your home and add a rooster rug to your floors.